A specialist practitioner with over fifteen years experience innovating at the intersection of design, technology and data.
---
I am an RCA trained interaction designer, working on digital product strategy and software design.

In 2010, I founded Signal Noise – a design agency that sought to reinvent how people experience data. Working for clients like Two Sigma, McKinsey and Siemens, we created award winning and category defining content and products.

Signal Noise was acquired by The Economist Group and today, I am shaping a new category – Simulation Intelligence – through my latest venture, Parallel.
My approach is about combining strategic intent, genuine novelty and digital craft within sectors such as management consulting, consumer electronics, financial services, media, technology, logistics and manufacturing.
👇🏼

---
Interactive print
Rip, fold, mark, touch – far from being static, print can be a highly interactive medium. Combining conductive inks and proprietary electronics elevates the humble sheet of paper into a bridge between the digital and physical.

Client Experience

Design Museum
Hasbro
IDTechEx
Land Securities
Veuve Clicquot


---
---
Creative technology
Technology is at its most exciting when it feels like magic. Whether through physical computing or unusual uses of data, making the invisible tangible is a powerful way to engage and delight audiences.


Client Experience

Banana Republic
BBC
Hermès
Nokia
Science Museum
Siemens
Peugeot


---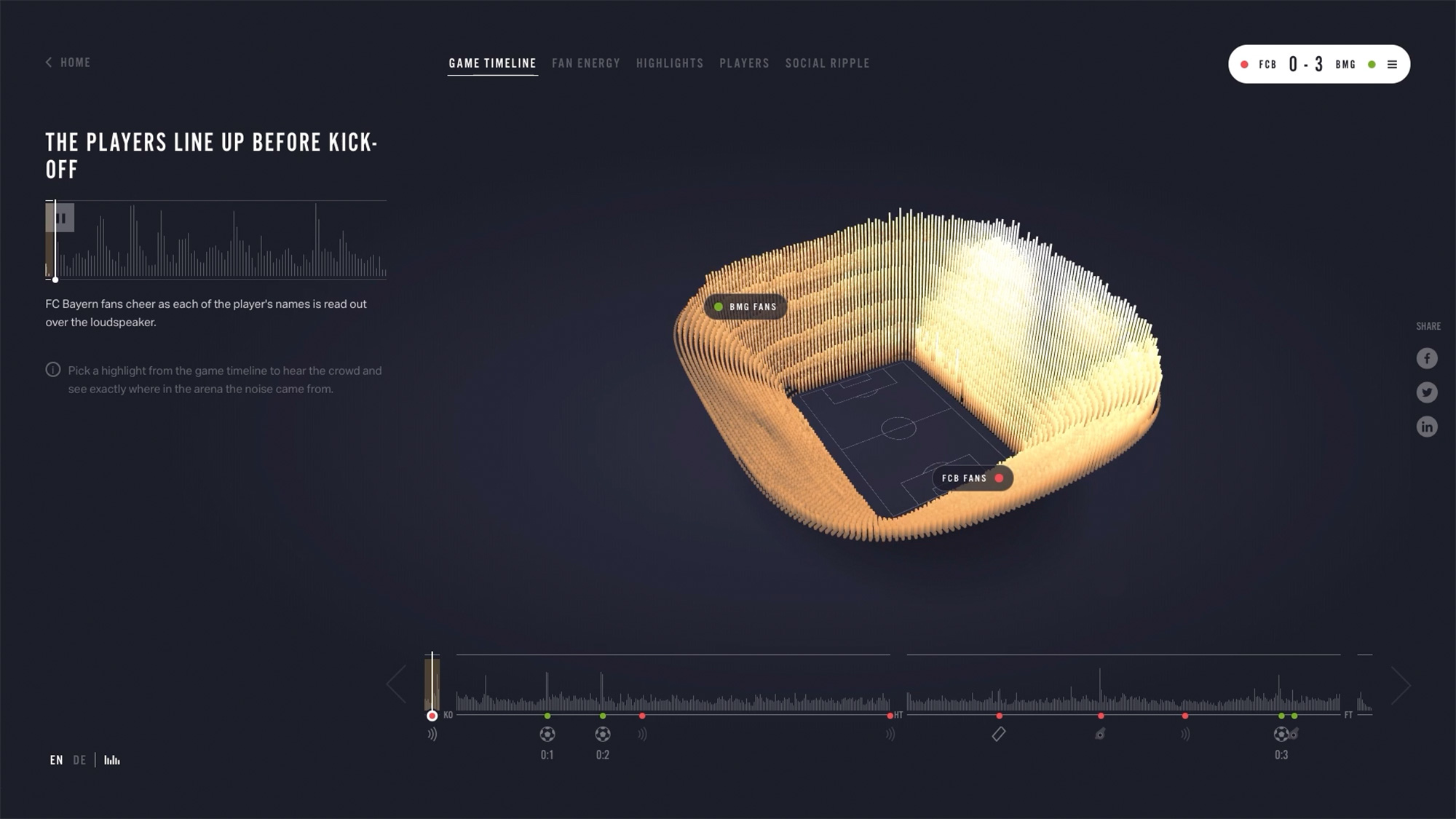 ---
Visual intelligence
Successful interfaces for information spaces should feel like they're in conversation with the viewer. As a data-designer, the first question you should be asking is "What is it you need to know?"


Client Experience

BCG
EE
Global Web Index
HSBC
Mars Incorporated
McKinsey & Company
Siemens
The Economist Group
The Guardian
Telegraph Media Group
Thomson Reuters
TradingScreen
Two Sigma
UBS


---
---
Exhibitions
The creation and curation of speculative work opens doors, builds networks and provides the space to explore new territories.
Data Obscura


London – 2018



Place your Bets


London – 2016

Private-i
London Design Week – 2015

FutureFest
Nesta – 2015

Art of the Algorithm
London Design Week – 2014

Less Than a Second
London Design Week – 2013

Designers in Residence
Design Museum – 2008

Interaphics
Aram Gallery – 2007

The Science of Spying
Science Museum – 2007

Beyond Broadcast Now
BBC – 2006
---
---
Talks
Data and technology have the power to unlock enormous potential and cause irrevocable harm. When thinking critically about these issues, a picture is great, but sometimes you need a thousand words.
Voices of Tomorrow
S-H-O-W – Utrecht – 2021


Data Design and the Autonomous Economy

Encode – London – 2019



Data for Industry & Society (panel)


Siemens stage @ Websummit – Lisbon – 2018



Now you see it...Data Design beyond visualisation


Awwwards Conference – London – 2017



Data privacy is really an inequality issue


Digital Festival – Brussels – 2016



Repdex - A market for citizen reputation


Visualized – New York – 2015



In search of Insight


Applied Skills Institute – London – 2015



God View - mapping our digital cities with data


Nesta FutureFest – London – 2015



This is where the magic happens


Royal College of Art – London – 2014



Making the invisible, visible


Glug – London – 2013



Datatainment and the quantified self


Resonate Festival – Belgrade – 2013



Hybrid Futures for printed electronics


IDTechEx EU – Dresden – 2009



Transforming print in the digital age


IDTechEx USA – San Jose – 2008

---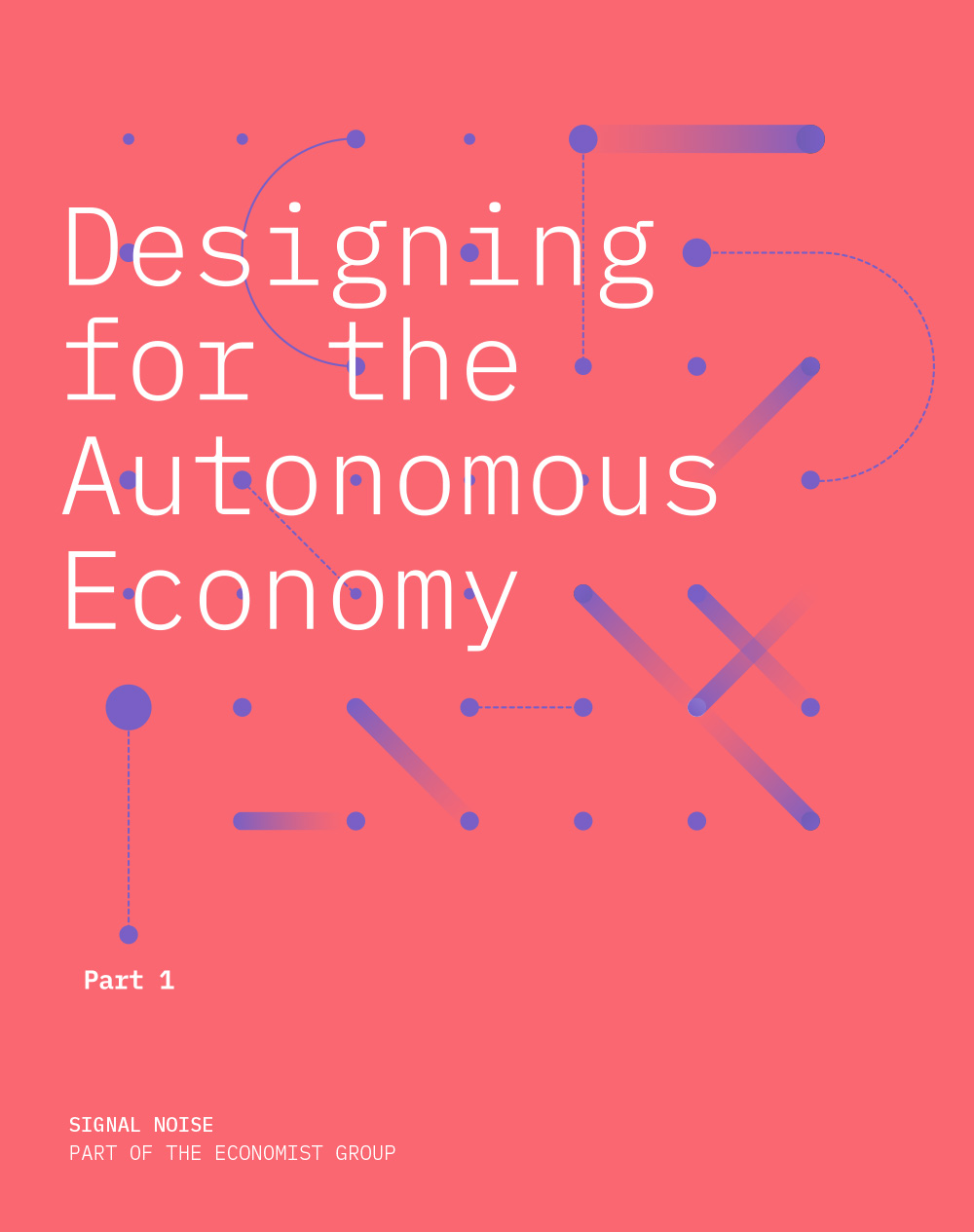 ---
If you have a project that you would like to discuss, I'd love to hear from y

ou...



matthew@falla.com